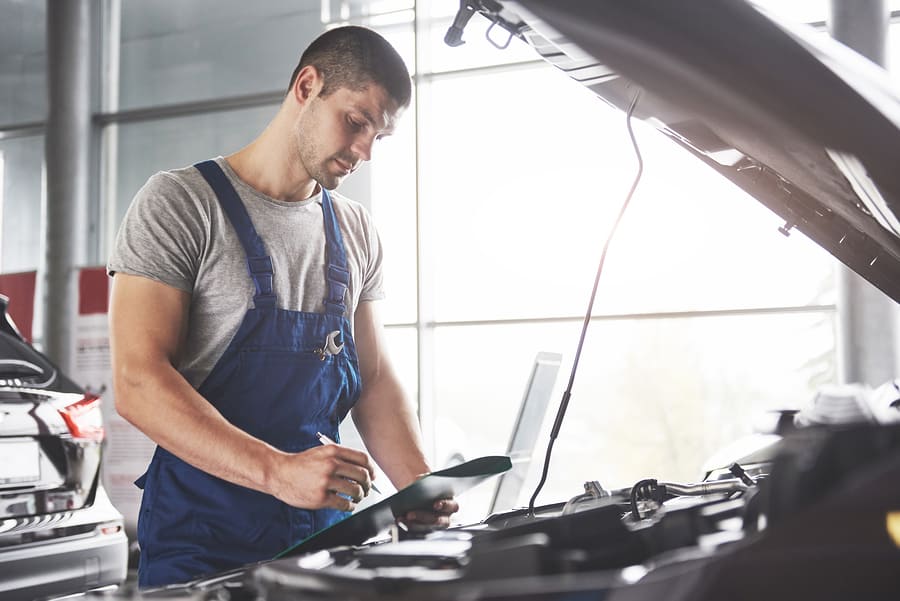 Do you currently operate an auto body shop business? While running this type of company can be extremely rewarding and varied, these positive points disappear if you're struggling to get customers to bring their vehicles to your shop.
The good news is that, even if business is slow right now, there are numerous steps you can take to turn around your fortunes. To boost visibility and client numbers, here are four tips to better market your auto body shop business.
1. Provide The Best Possible Service
You run a service-based business. As a result, the foundation for your marketing efforts begins by supplying the best possible service to customers. With high-quality service comes repeat business, positive word of mouth, and glowing reviews left on Google.
There are several ways to improve your service levels. Having experienced, skilled employees is an obvious starting point, but you also have to make sure they are punctual and follow your set guidelines.
Using the right tools is also imperative. Take heat guns as an example. With a heat gun, you are able to put on car wraps, weld plastic, apply window tinting, and so much more. This type of equipment can be an important addition to your arsenal, one that's able to improve the quality of your work and save time.
2. Flesh Out Your Google Business Profile
It's likely you already have a Google Business Profile. However, are you getting the most out of this marketing tool? When optimized, it's one of the most effective ways for a local business to promote its products and services.
First of all, make sure all of your business details – such as address and operating hours – are up-to-date and correct. Then to flesh out your profile, add photos of your business, incorporate keywords when possible, make local posts, and manage reviews left on your profile.
3. Create A Professional Website
You shouldn't only rely on a Google Business Profile and social media accounts. It's important you also have a dedicated website to represent your auto shop. As well as being another hub of business information, your site can be used as a way to accept bookings and communicate with customers.
These days, it's easy to produce a slick, professional site – even if you have no prior coding experience. There are website-building platforms that make the task an effortless one, giving you countless templates, add-ons, and other features to make your ideal site within a matter of hours.
4. Get Social
Don't underestimate the power of social media accounts for your auto shop business. As well as being a great way to boost visibility with regular posting, they're also an effective tool for customers to get in touch.
A productive social media strategy is dependent on consistency. Due to this, don't try and incorporate every social media platform available – that's not viable. Focus on two or three platforms and attempt to produce at least one piece of daily content for each one.