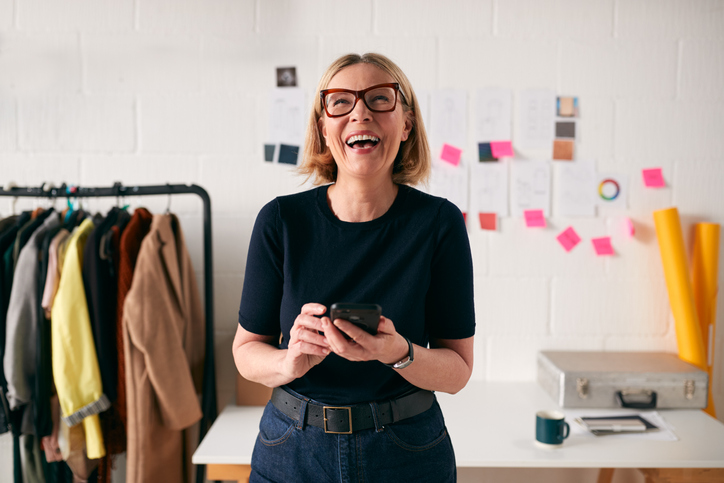 It's no secret that small businesses need a social media presence to acquire more customers and increase brand awareness.
According to digital marketing org, people spend about 2 hours on social media every day. So as a business owner, doing social media marketing the right way provides a massive opportunity to reach new audiences. This article will show you some of the top social media hacks to grow your brand.
1. Post Videos Whenever You Can
According to Sprout social, 68% of consumers prefer visual content over text. And of these people who like visual content, 50% chose video content over images as their most preferred form of visual content.
You need to prioritize video content in your social media strategy to increase engagement. In fact, according to Social media today, 93% of businesses gain a new customer due to posting a video on social media. So publish video content showing your prospects how they can use your product to solve their problems, which will help maximize social media engagement.
2. Use Proxies If You Have Several Social Media Accounts
Some social media marketers need to manage several accounts on the same platform. If that's the case for you, you may have run into trouble logging into the accounts. The thing is, some social media platforms don't allow users to have several accounts from a single IP because of security reasons. Luckily, there's a quick and easy solution – proxies.
By using a proxy, you can rotate your IP addresses and use a different one for each account you manage, making the number of accounts you can manage limitless.
3. Encourage Employees To Post About Your Brand
Your employees can help boost your social media marketing ROI by posting about your brand on their personal accounts. This is known as employee advocacy. It shows prospects and potential future employees in your company your culture and values.
If potential employees love your company culture, they will be more likely to apply to join the team when there is a vacancy. As for your prospects, they may buy from you because they love how loyal your employees are. Employees posting in their network expose your brand to people who may never have known of your brand's existence otherwise.
Encourage employees to share your company's blog posts, videos, and visual content on their personal social media accounts. They can also post original content showing how they feel about your product and why their network should use it.

4. Schedule Your Social Media Posts
Preparing social media posts can be time-consuming. For each post, you need to edit the image and text to match your standards as a business owner and find the perfect hashtag to go with it. These things may take as much as 30 minutes to complete, which can be a hassle if you need to create posts several times a day.
But what if you can prepare the posts in advance and schedule them to go live later? Apart from saving time, another benefit of scheduling posts is that it increases your consistency. When social media viewers see your posts at a particular time every day, they memorize your brand and get curious to learn more about it.
Use apps such as Hootsuite and Sendible to schedule your posts. You can batch-create and schedule posts to grow your social media engagement with these tools.
5. Optimize Your Images For Social Media Platforms
Every social media platform has different image size requirements, so it can be hard to post the same image across multiple social media platforms. However, design tools like Canva enable you to resize your images to match the requirements of each platform with just one click.
If your image is not the right size, it will be blurry when you post it on social platforms. And you will not get maximum engagement from viewers because it is unattractive. Use this resource from Hootsuite to learn the appropriate image sizes for every social platform.
6. Share Blog Content On Social Media Consistently
Creating blog content and then sharing it once on social media is not enough to acquire customers. Instead, you need to break it down into small pieces and share them regularly on social media to drive more traffic to the original blog post.
Also, about 59% of people will share an article without even reading it. So by posting blog content on social media, it's more likely to reach larger audiences.
Conclusion
You need to have a solid social media marketing strategy as a business. Most of your potential customers spend at least 2 hours daily on social media. So you should increase your social media presence on platforms where they hang out. You will then be more likely to get noticed and chosen when they are finally ready to buy.