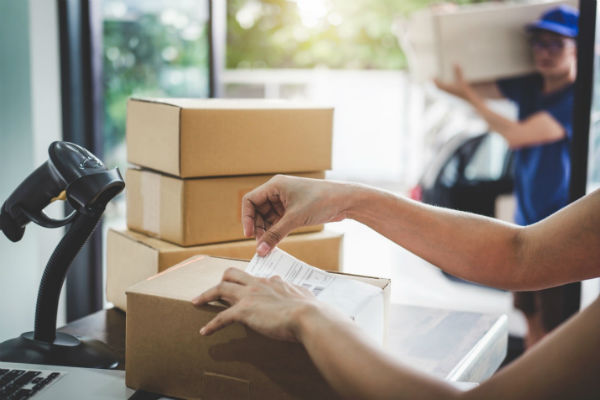 The cost of shipping is one of the biggest things that can eat into your profits. And for a small business, this can do a lot of damage to your overall finances—most especially your cash flow.
With that in mind, it is crucial to control shipping expenses as much as humanly possible. But with all the variables that come into play, this is rarely easy to do. Nevertheless, here are some ways to effectively cut down your shipping expenses—without sacrificing the efficiency of your logistic operations.
Find The Right Logistics Company
One of the most effective ways to shave down your shipping costs is to find the right logistics company to work with. Not all logistics companies are made equal—be it long-haul or final-mile services. If you want to get the most out of your money, you have to find the shipping api that best fits your needs—and of course, your budget.
There are several factors that you have to consider when looking for a logistics company. Here are a few examples:
Cost —How do they charge shipping fees? How much does it cost? A company's prices will often be the driving factor of your decision, especially with a limited budget.
Services —What kind of services does the company offer? Will they be able to meet all of your business' needs?
Track record —It is also important to consider a company's experience. If you want to ensure quality, it is highly advisable to choose a company that has a good track record and an adequate amount of experience to prove it.
Feedback —What are other businesses saying about the company? Look for reviews—both positive and negative—on the company's website, online forums, and other available sources of reliable information.
You might get easily attracted to a logistics company that offers very affordable rates, which may come with several issues. It's not so challenging to search a company's background today with all the resources in front of you. So before jumping in, make sure that you've checked everything on the list mentioned.
Choose Suppliers That Are Nearer
The distance between your business and your suppliers often contributes a substantial amount to your overall shipping expenses. That said, shortening the distance between you and your suppliers is one of the most effective ways to trim down your costs on shipping, especially if you source your products overseas.
Start by looking for suppliers that are nearer to your place of business or fulfillment site. Although this may require ending good relationships with your current suppliers, it is a great step towards lower overall costs, and thus, a worthwhile sacrifice. Alternatively, you can look for companies with more fulfillment centers that can allow you to ship products from multiple points in the country.
Suppliers are abundant everywhere; you only need to search for them. Maybe you haven't found the best yet, and you only need to spend a little time in front of your computer. Some tools, such as the directory app, can help you with your search. It's an application you can download on your phone that lists all the suppliers by category and all the necessary information you need, like email address, physical address, and contact number.
Use Correct Packaging Techniques
Whether you choose to use the standard packaging that some couriers offer or opt for investing in branded custom boxes, make sure to use the correct packaging techniques to avoid high shipping fees.
It would be best to follow the courier's recommended box sizing and have a cardboard shipping boxes supplier custom-made one for you. You can display your logo prominently on the box and in the brand color you prefer.  This way, your customers will feel special knowing that you put effort into wrapping the products they purchased. Because in the world of retail, external appearance matters a lot.
How you package your orders also affects your shipping expenses. If you use packaging that is too big or too heavy, you may be inadvertently raising the cost of both shipping and packaging. The same goes if you use too many fillers for your packages—the weight of those packing peanuts can add up!

To avoid raising your shipping fees (and passing those fees onto your customers), here are some packaging techniques that you should apply:
Use the lightest filers. Instead of using heavy material to fill gaps in boxes (e.g., thick layers of newspaper, cardboard, etc.), use the lightest fillers instead, such as air pillows, shredded paper, and bubble wrap.
Invest in a postage scale. Weighing your items beforehand can help you better predict shipping fees and buy the right labels. This will avoid any costly surprises at final weigh-ins, as well as re-printing of shipping labels.
Avoid using too big boxes. Bigger boxes contribute to dimensional weight. Invest in multiple-sized boxes so that you always have just the right size of box for each order.
Pack small items in mailers. Instead of using boxes, use mailers to ship small, non-delicate items, such as clothes, small accessories, phone cases, etc.
Negotiate shipping Fees
Even if you don't ship hundreds of orders every month with your logistics company, you can still try to negotiate your shipping fees down, especially if you have been a loyal customer. The worst they can do is say no, so don't be afraid to ask.
You can also do this when negotiating with a new service. To get more leverage, you can mention the shipping fees that your current courier provides—the new company may be willing to bring down their prices to motivate you to switch, especially if you have been loyal to your current company.
Writing a polite request and sending it via email can make your request be granted. If you need help in this aspect, many sites can help you craft a proper email.
Trimming down your shipping costs can be challenging—but definitely not impossible. However, you will have to look for every possible opportunity to save money, be it with your courier, your current packaging techniques, or the location of your suppliers.