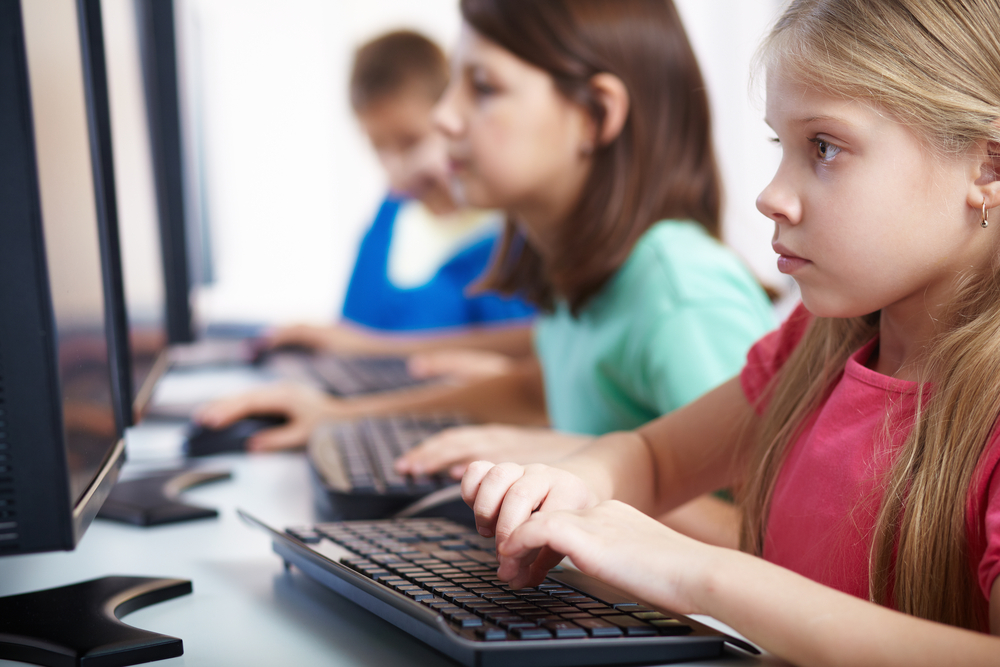 The internet is full of a multitude of information, for all age groups and it is open for everyone to view, explore and read. TO some extent, it could be a blessing in disguise, having access to information whenever we sign up to the internet, but at the same time, having this much information anytime we want could be risky. Especially for underage children. The internet contains information that is not appropriate for children, and the parents and guardians should have strict control over what the children are viewing over the internet. They can do so by applying parental control settings over their internet viewing time. There are many such apps and systems to make it possible. Computers and mobile devices also have built-in programs for parental control. Even internet service providers have felt the need for limiting children's access to a wide variety of internet. For instance, if you apply for Xfinity choice double play, and make use of any of their TV cable and internet combined deals, you will have the option to restrict content to underage kids. This will make it easier for parents and guardians to monitor their kids' activities.
What Are Parental Controls And What Does It Include?
Parental controls are tools or methods that allow parents and guardians to restrict and monitor their children's activity on the internet or other multimedia channel. The monitoring and restriction are to prevent children from viewing inappropriate content. It can be activated to block their access to specific websites or limit the collection of content they view online. These are some of the things that parents can do:
The simplest thing you can do is to activate the password protection on your computer or other electronic devices so that the children are not able to use the device whenever they want. You or any other adults are the ones with access to these passwords so that you can decide when is the appropriate time for them to use these devices.
Password protection might also be important for scenarios when the parents or adults are not home. Or parents could restrict their access so that they can view less content during those times.
Parents can also ask their internet service providers about filtering software that they can use to review what kind of access their children can have on the internet.
If the child uses social networking sites, parents can set strong privacy settings and limit their friends to people they know. Social media websites give the option to parents to have access to their children's social media pages so they can monitor their activities.
Parents can set up the computer or TV or other devices in an area of the house that is usually crowded or used by everyone. That way they can directly supervise what their kids are doing.
Nowadays kids are very much into console gaming, and these controls also have internet access that anyone can use to surf the web, make purchases and talk to other players. These features might be cool, but parents might not want their kids talking to strangers or using their credit cards. To prevent this, parents can set up their kids' profiles and limit their access to certain features only, and also monitor their activities.
Things Parents Need To Look Out For:
While having a social networking site is good for kids to stay in touch and play games with their friends, parents need to supervise their activities so that the kids do not post personal information or photos that might attract online predators.
Online predators can also pose as kids, to have a chat with the kids on instant messaging apps and chat rooms. Also, conversations and discussions in public chat rooms and forums are not appropriate for kids, since many users there are in their 20s and 30s.
There are also video chat rooms on the internet where you can communicate with a stranger on the internet while keeping your camera on. People are often reported to engage in inappropriate behavior and that is not a suitable environment for a child.
The same can be said about YouTube. Although it is the most informational website one can find on the internet with a variety of topics such as music, documentaries, academia, etc., YouTube has the option for its users to upload their own content. And since it can be any kind of content, it still might not be appropriate for underage kids.
Is There A Good Side To Children Using The Internet?
However, the internet can also be a positive thing for children if used appropriately.
COVID-19 restricted movement and everyone shifted to the internet. Humans are social animals and children need to be able to play with people their age, which is why kids should be allowed to stay in touch with their friends online.
There are many websites and resources online that children can use to organize and test their creativity in music, art, science, IT, and other subjects.
Also with the advancement in technology, there are many programs and software online that are developed to support the needs of children with disabilities and special needs. Children with autism are reported to have improved in their communication and teamwork abilities while playing Minecraft.
While the internet has a lot of content that might not be age-appropriate, with the right kind of monitoring and restriction from parents and guardians, children can still access the internet for their own benefit.