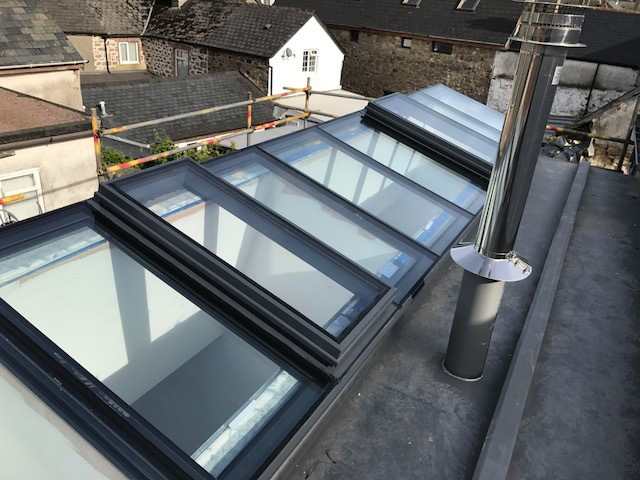 In the world of business, your company image and how people perceive you is everything. A strong brand image radiates professionalism, and is far more likely to attract new business, comfort existing clients and increase revenue.
If you are a budding entrepreneur and are new to the world of business, you may not be aware of the importance of company image. This is ok. Successful companies are built on experience, and often trial and error.
You may also be questioning how, exactly, people create a strong brand image. Today we are going to offer you some tips on enhancing your business's image, and how you can shape the public's perception of your enterprise for the better.
Assess The Competition and Offer a Quality Service
Throughout the course of this article, we will offer actionable guidance on targeting and enhancing brand image specifically. We wish to start by informing you on how you can better brand image indirectly. Any business worth their salt should be striving to offer market leading and top quality services or products.
We cannot emphasise enough the importance of providing quality services, and constantly adapting products to meet the demands of the market. A business that consistently offers tailored and top tier services will retain customers and have a far easier time obtaining new ones. More leads means you increase the opportunity to maximise revenue, and quality services will translate to good reviews.
All of this combined will shape the public's perception of your business, and it will contribute greatly to your overall company image. At every opportunity you should strive to modernise and adapt the services you offer: this will pay dividends in the long run.
Improve Your Social Media Presence
We are living in the age of social media. Whether you are a fan of social media or not, its impact and influence on a societal level is undeniable. Social media has completely transformed the way we view and receive media as well as information.
We encourage you to pay attention to current trends, and plan content that is engaging and adheres to contemporary standards. You need to ensure your social media profiles look professional, and that you are engaging with your audience. The possibilities are endless as far as social media is concerned: it can be used as a sales, marketing or communication tool. Having a clear plan of what you want your social profiles to achieve is good, and ensure your team is working harmoniously to achieve a collective goal.
For a business starting now as well as existing companies, social media is an enormous asset. If you pay no attention to social media and are not proactive, it can have disastrous results for your brand image and reputation. If you put together a dedicated in-house team and spend time analysing social media data, trends and audiences, it can elevate your company and growth hugely. Nowadays, social media is often a person's point of access to your company. Make sure the first thing they see radiates professionalism.
Present a Successful Image 
Presenting a successful outward image involves combining a number of things. Many of the points raised in this article will help you to cultivate a successful image. Improving your brand perception is not limited to the above points however, and you should be assessing and adapting all areas of your business.
Having a well maintained and aesthetically pleasing office goes a long way in creating a successful brand image. Your office is the foundation of your enterprise, and it is where the majority of companies conduct their business. Thus, clients are likely to visit your offices regularly. Although, as a result of the COVID pandemic, this happens less often now, people still conduct business in offices in accordance with government guidelines.
If clients are visiting your office, you want to make a good impression. Not only to retain business, but also to win it if they are prospective clients. A stunning and well maintained office creates a lasting impression, and implies that the company is conscientious and professional. There are countless ways you can achieve this. These include: regular decorating, an inviting and unique aesthetic rather than sterile one as well as the availability of sunlight. Rooflights in areas of the office can look fantastic, and will allow sunlight to pour in. The Rooflight Centre offers a comprehensive range of rooflights, and can provide expert installation services at market leading prices.
Work Hard To Create a Great Website
First and foremost, a website communicates vital information to clients both current and prospective. Such as a social media profile, a website has a range of functions and can be pivotal to the success of your business. Most, if not, all businesses can benefit from a great website, and it is something you should invest time and energy into.
A website should be clearly laid out, easy to navigate and eye-catching. A boring website that is difficult to navigate is unlikely to generate a lot of traffic, and traffic could eventually lead to business. A stunning website speaks volumes about your company: suggesting you are in control and have the resources and revenue to create said website.