What makes resin flooring the best on the market? We're glad you asked! Resin flooring, whether it's vinyl, linoleum, or any other variation, offers you the convenience of easy installation, budget-friendly pricing, beautiful aesthetics, and more. Read on to find out five reasons why resin flooring might be the best choice for your warehouse, factory or garage.
1) Resin Floors Are Modern
Resin floors are often made to look like a completely seamless design. If you want your floor to have a sleek, modern look, you'll want to consider installing resin flooring. The majority of resins are easy on the eyes, but many newer resins also have patterns that can give your home an upscale, contemporary appearance. If you're looking for affordable luxury in your next flooring project, resin may be right for you.
2) Resin Floors Are Durable
Resin floors are available in a variety of colours and styles, but they all share one thing in common: durability. These floors can be installed in any room of your warehouse and will stand up to everyday industrial wear and tear. That's because resin floors are made from synthetic materials which means they aren't affected by heat or cold; moisture won't compromise their integrity either. Basically, resin flooring is like granite for your floor: it will not wear down or crack with time and use!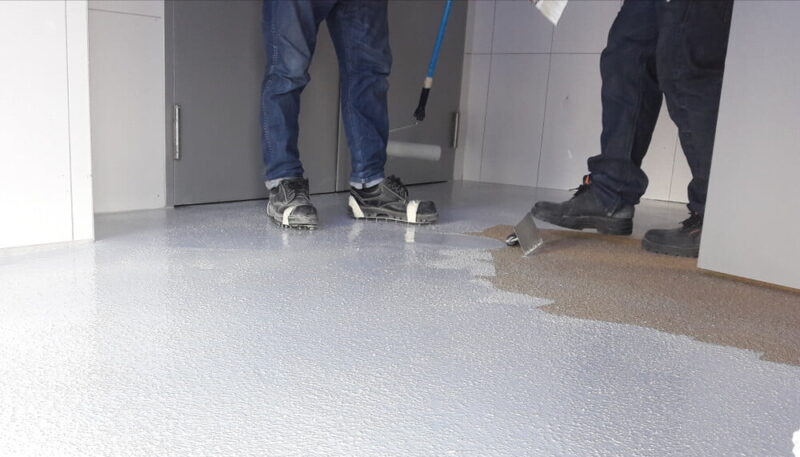 3) Resin Floors Are Easy To Clean
Resin floors are slip-resistant, making them great for high-traffic areas. Their anti-microbial properties also ensure that germs won't linger between cleanings. Just sweep up any dust or dirt with a broom or Swiffer mop, and voila! You're done. If you find yourself in need of a more detailed cleaning—perhaps because your pet had an accident—resin flooring can be easily mopped with any mild household cleaner.
4) Resin Floors Add Value To A Property
The most common resins used to make commercial flooring include polyurethane, epoxy, and acrylic. All of these have different durability and scratch-resistance properties. While polyurethane is a standard choice for many commercial properties because it's widely available, other options may fit your space better depending on how people will be using it—and what you're looking for from a design standpoint. If you're remodelling a reception area or office lobby, an acrylic floor could provide more depth and dimensionality than a flat polyurethane surface. Overall, they are desirable flooring to have – so will increase value.
5) Resin Floors Come In A Wide Variety Of Styles
Resin floors have a massive number of styles. Aside from being in a variety of colours, there are tons of different kinds of designs on resin floors. These include both modern and classic styles, in addition to art inspired designs that can add beauty and uniqueness to your flooring. They also have designs that match every home's needs, from busy commercial kitchens to open living spaces in homes where families gather all day long for work or play. In short, resin floors give you an amazing array of options for making your home or workspace look beautiful while meeting any needs it might have at any given time.