As a contractor, cash is king. If your construction project is affected by cash flow problems, then there's a strong likelihood that the project will not reach its ultimate completion. There are two types of cash flow contractors need to know about: positive and negative cash flow.
If your company has positive cash flow, it receives more money than it spends. If the cash flow is negative, the company has more money moving out than it earns.
All contractors must be able to know how to manage their cash flows.
Benefits Of Good Cash Flow Management
But why should project contractors worry about cash flow management?
The Ability To Pay On Time And Be Prepared
With proper cash management practices, project managers can pay suppliers and workers on time. With cash, it also becomes easy for your company to deal with sudden emergencies, such as theft or litigation.
Enables You To Buy High-Quality Materials On Time
Poor cash flow management practices can cause the construction project to stall when there is insufficient money to buy materials on time. Failure to purchase materials on time can have a domino effect on your entire project.
Makes It Easy To Expand Your Business
With proper cash flow management practices, contractors can grow their construction business. This is because you will know whether a new project will be feasible or not. However, without good cash flow management practices, contractors might bid for more projects, only for them to stall due to financial challenges.
8 Tips For Controlling Your Construction Project Cash Flow
1. Use Technology
Construction projects involve many moving parts. After all, there are suppliers and laborers to pay, as well as equipment to lease. To simplify these processes and create suitable financial projections, consider using modern technology like https://www.alicetechnologies.com/solutions/for-owners.
These technologies were created to help contractors identify strategies that can be employed to build faster and more efficient projects. When used with other platforms, contractors can estimate costs more accurately. Because you can estimate costs more accurately, it becomes easy for project managers to create more accurate cash flow projections.
Apart from determining the cost impact of design changes, technology can also be used to reduce construction costs. It can reduce construction costs by identifying alternatives or options. When options are identified, it can help reduce the project duration time significantly.
2. Have a Change Order Management Policy
A change order is an instruction by the project owner to alter an original scope of work. When a change order is made, overall construction costs tend to increase. When this happens, there is the risk that cash flow is affected because the money you have will not be enough.
Project managers should have a change order management policy to avoid these problems. When a change order is made, the contractor should be paid for the work already done. In addition, you should have a timeline of when change orders can be implemented. Lastly, ensure all change order processes are documented and properly recorded.
3. Develop a Payment Contract
A payment contract details how the project owner will finance the project. When negotiating a payment term, ensure that you'll always end up with a positive cash flow. Some payment terms to consider are:
Payments made based on milestones
Payments based on valued work
Payments made based on the work schedule
Payments based on pre-set times
When creating the contract, ensure that penalty clauses protect you if your payments become delayed. Project owners should look out for themselves by ensuring that financial penalties are imposed if the contractor fails to meet key performance indicators. Also, a dispute resolution mechanism is crucial to avoid heavy legal fees impacting cash flow.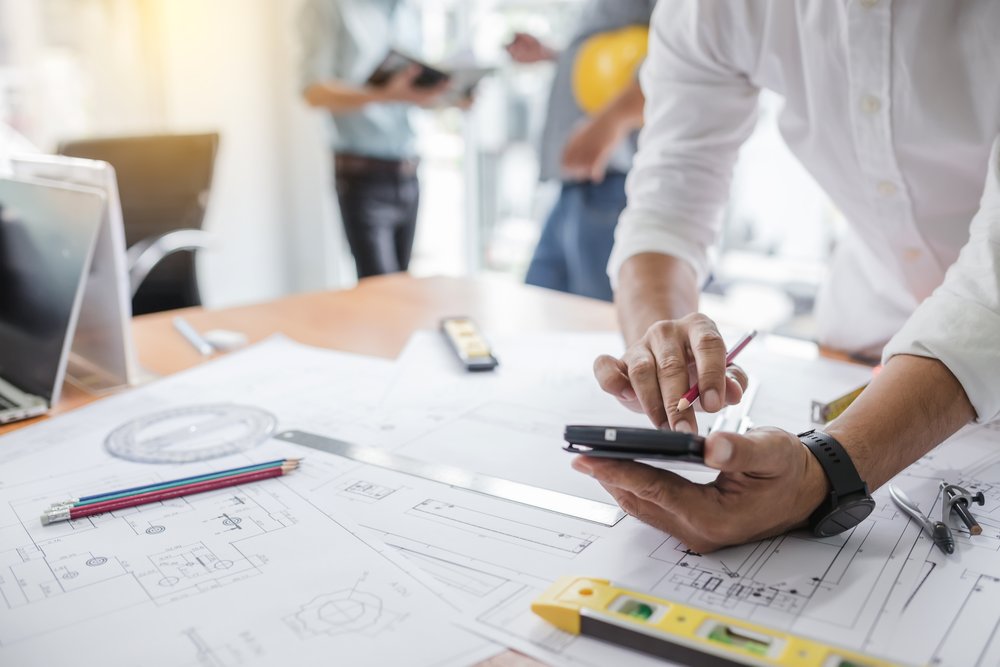 4. Create a Cash Flow Forecast
Project managers cannot control cash flow without having a cash flow forecast. When creating a cash flow forecast, break it down based on milestones and duration. Also, create a comprehensive list of the money you expect to spend on each milestone. If you are spending more than you have, make suitable adjustments.
5. Get an Accountant
Construction businesses need to have a full-time accountant. The accountant will be in charge of bookkeeping and advising on things like how to ensure you have a positive cash flow.  When looking for an accountant, make sure the accountant has experience working in the construction industry.
6. Send Your Invoices on Time
To ensure positive cash flow, contractors should send out invoices on time. They should be sent five days before the payment date.
Another strategy that can be implemented is progressive invoicing. Progressive invoicing involves contractors incrementally billing their clients for completed work. If the client pays on time, you can avoid having a negative cash flow.
7. Buy Materials on a Need-be basis
For a positive cash flow, avoid buying materials that are not needed. For example, if the project needs 60 bags of cement to complete a milestone, do not buy 100 bags in the hope that they will be used later, because it can and most likely will affect cash flow.
Once the company has been paid based on the negotiated contract, you can buy more cement for milestone two. This way, cash will always be readily available if needed for something else.
8. Avoid Litigation
Litigation is an expensive and time-consuming affair. You may end up spending thousands acquiring legal services instead of concentrating on the project itself. Therefore, from the start, establish a dispute resolution mechanism that is affordable and practical. This way, project managers can avoid expensive litigation fees.
In a nutshell, by controlling cash flow, construction managers can deal with emerging issues. Also, construction managers can plan how to bid for more construction projects and increase their profits.