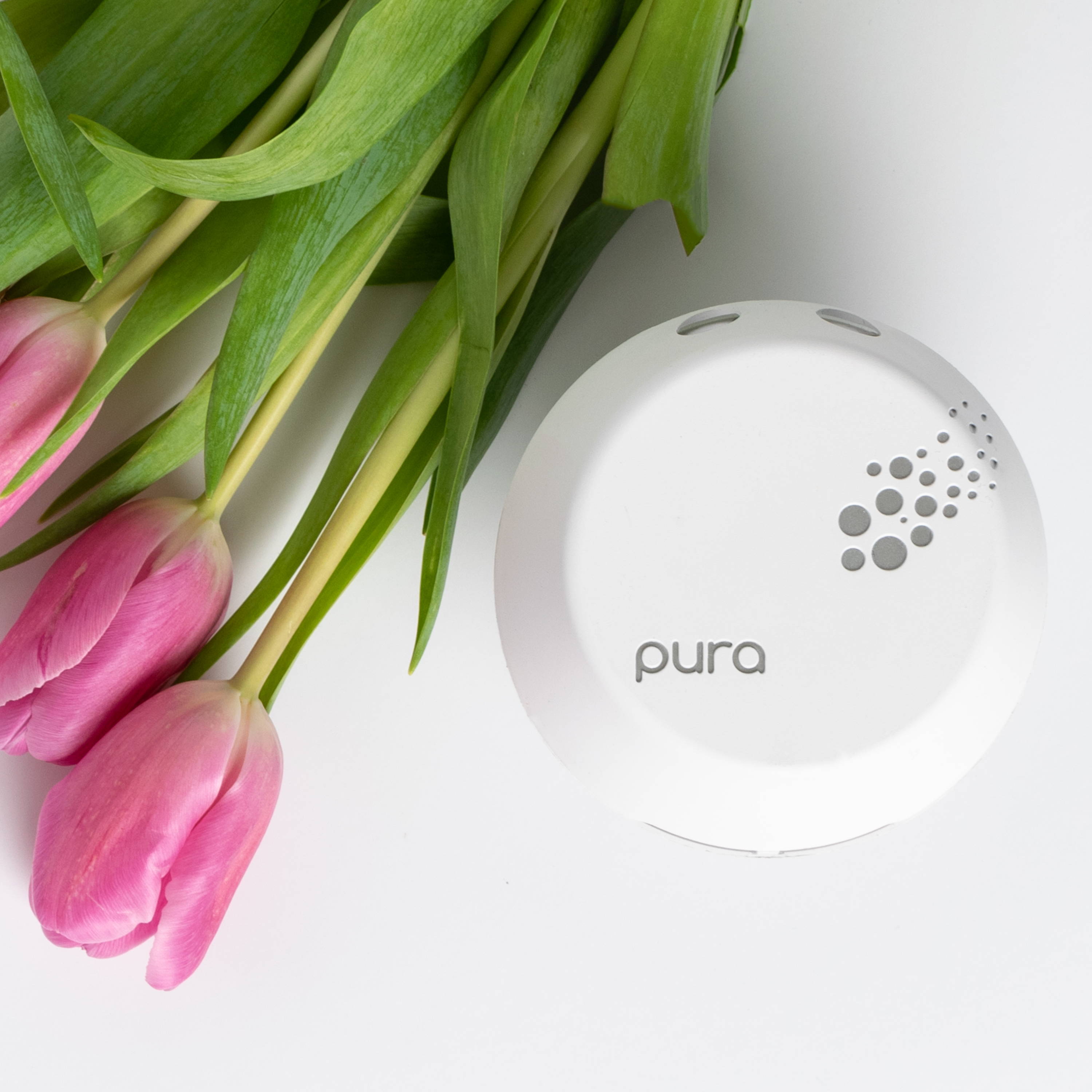 Whether you run a hotel, bar, learning centre, fitness centre, day spa, club, retail store, medical practice or aged care, amongst the hundreds of businesses, there is bound to be waste and rubbish build-up. Similarly, within larger scales or in commercial use of spaces, the generation of mass quantities of odour can emanate from high-rise apartment garbage chutes, garbage compactor systems, garbage bin collection areas, grease trap rooms, wastewater rooms, wet food waste areas, etc. 
Now, the way our space is laid out, the environment in which we work, and the state of it, are important factors in the efficiency of workers and the overall business. And, scent is one such prominent factor as it ensures focus, encourages motivation, generates a sense of release and overall creates better wellbeing.
So, how do these places eliminate smells and odours emanating from their rubbish and/ or waste disposal sites? 
PuraAir's solution to eliminating trash can odours and assisting in garbage smell removal is not only efficient but also cater to specific needs and spaces, with larger-scale or commercial use of space creating the need for more intensive odour control methods and machinery; PuraAir presents their UVC Series 1000.
Alternatively, for smaller businesses and spaces where more compact and portable scent solutions can be applied to manage odour, PuraAir offers Pura scent professional scenting systems which come with a large variety of fragrances and scents to choose from. 
But let's take a step back and get to know PuraAir a little better…
PuraAir is known for its state-of-the-art commercial odour control systems that destroy airborne bacteria and viruses which cause odours, ensuring a safe and healthy environment. With an ethos of delivering high-quality products that solve all your air quality requirements, PuraAir has high standards of integrity, expertise and efficient service. 
PuraAir Australia offers commercial air purifiers to eliminate odours and providing you with a fresh, clean, sanitised environment. In addition, our Fresh Air Fragrance and Deodorising systems offer a range of scents appropriate for hotel common areas making them more pleasant and welcoming.
Similarly, PuraAir's high-performance commercial Odour Control System Series works to eliminate unwanted odours and destroys bacteria and viruses by utilising an ultraviolet ray UVC germicidal lamp and UV Lamp ozone generating technologies.
Now that we know a little more about PuraAir itself, let's get into how their products work and what spaces they're best suited to. 
The UVC Series 1000 is PuraAir's best quality high-performance commercial odour control system. It eliminates unwanted odours and destroys bacteria and viruses by utilising an ultraviolet ray UVC germicidal lamp using UV Lamp ozone generating technologies. Odour control systems as such are guaranteed for a continuous long working life of 9000-12000 hours, with the machine working 24 hours a day, 7 days a week, keeping your air clean for around 500 days! Additionally, the lamps are powered by a smart digital ballast with a pre-heat function extending the life of these components. 
Through a process called irradiation, PuraAir's air sanitation process filters airborne dust through active carbon filters as it draws in unwanted odours from areas under treatment. These odours then enter the UVC germicidal light chamber where the odour control process begins.  
The micro-organisms subsequently come in contact with the UVC germicidal light wave, changing their DNA and destroying them and eliminating the smell. This method has been shown in laboratory environments to disrupt the DNA of microorganisms and thus to be able to inactivate viral, bacterial and fungal organisms. 
The advanced stage of this air sanitation process lies in the production of ozone (O3) by UV light waves, distributed by a high flow air distribution system to the area that needs to be treated. For example, in a high-rise garbage chute application, the ozone O3 is delivered into the garbage chute and bin where the odour originates; here the building's garbage chute's natural updraft carries ozone O3 from the bottom to the top destroying bacteria and viruses. Therefore, eliminating and preventing the unwanted odours from entering the building's residential or common areas to provide a sanitised environment. 
With no ongoing chemicals or storage costs, and a 100% Australian garbage odour eliminator design, worldwide approvals for use on food (FDA), design rights approved technology and incorporated ACC (Adaptive Command Controls), the UVC Series 1000 provides a healthier environment for you, your guests and customers. 
When you invest in the UVC Series 1000 you can be sure to receive the best quality product, one that harbours all the 8 must-have features for your commercial odour control system, ranging from bacteria, virus, mould and fungal spore control. 
The chemical-free, high flow distribution system is low maintenance but high in its UV lamp quality making it energy efficient and quiet while operating.  
On the other hand, PuraScenting enables you to naturally discover and experience the power of scent, whether you are looking for a permanent discrete HVAC installation or a portable vapour system, we have the scenting solution for you, through professional scenting solutions utilising PuraScent diffusers and PortaScent vapour technology systems.
PuraScent is efficient, low maintenance and cost-effective. It can be connected directly to your air conditioning system or fresh air supply for the common area, and a large variety of fragrances are available. 
Additionally, PuraAir also has Portable Room Deodorisers that can be easily moved from room to room and used on an as-needed basis with a range of pleasant scents available, making both of these products perfect for smaller spaces and focused air scenting needs. 
So, get on board with PuraAir and their odour controlling practices made to eliminate garbage smells and trash can odours. Maintain the highest quality of air, proudly backed by twenty years of combined experience and expertise by PuraAir. 
Visit our website, or talk to us on 1300 972 736 for more information and to find out more about our Commercial odour control systems, UVC Series 1000 and other high-performance odour control and scenting systems such as Professional Scenting & Deodorising Solutions.