With marijuana and cannabis use on the rise as legalization spreads across the country, it's easy to see why more and more people want to jump on board and start their own marijuana seed business. A marijuana seed business, if run and managed properly, can be a lucrative market to be a part of, offering many benefits to both customers and the company. Because consumers do not consume seeds directly, seed production is less regulated than many other industries. Remember, we're not discussing hemp seeds for consumption. We're talking about planting seeds.
So, how do you go about starting your own marijuana seed business? Learn more about starting a seed bank business with our guide.
How Many Seed Banks are There?
Before you start your seed bank, you should consider your competition. Though cannabis has not yet been legalized globally, it is becoming more common. As a result, many seed banks are springing up, but don't necessarily limit yourself to local seed banks. While there is a market for seed banks in certain regions where cannabis seeds are legal, such as Canada, most online seed banks operate in a global market. Therefore, you should think about local or national seed banks and international seed banks and what they have to offer customers.
As of the beginning of the 2020s, there are hundreds of online options for seed banks and retailers, including Zamnesia and ILGM. Each must offer something novel, whether that novelty is a new strain or a competitively-priced high-quality product. Because you'll most likely be operating in a global market, you'll need to work hard to convince new customers to choose your seed bank over an established one.
Be Mindful of the Law
Different countries have different laws regarding cannabis cultivation and sale. As a result, before attempting to start a seed company, it is critical to check the various rules for your country (and possibly even your region). Running a seed bank, for example, may be wholly legal and not illegal in certain countries or areas. Other areas, on the other hand, may take a different stance. In addition, there are frequent differences between states, so do your homework first.
Cannabis Strains
First, decide whether you want to sell your strains or resell other breeders' cannabis seed strains. Both options have advantages and disadvantages that may or may not suit your needs, depending on how you intend to run your marijuana seed business. Assume you're selling strains from other breeders. Other seed banks will most likely compete with you because these will be available elsewhere. You won't have much say over the seeds' quality. Furthermore, because these strains are likely to be available elsewhere, you may need to offer significant discounts or promotions for the seeds.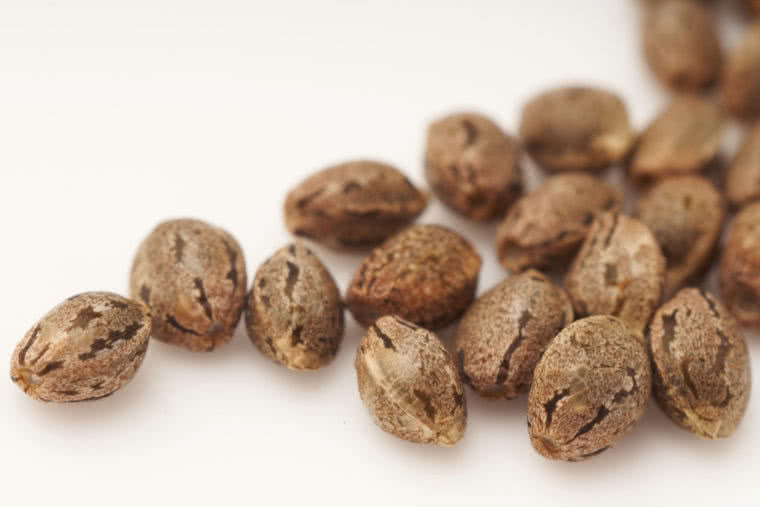 You could also sell your seed strains if you breed them. By breeding your seed strains, you will have total control over the quality of the seeds you offer and a fantastic USP (unique selling point) to draw new consumers. In addition, people who want to test the latest and fascinating strain will have to shop via your marijuana seed bank since these seeds will not be accessible anywhere else! Of course, there are two obvious disadvantages to this arrangement. For starters, you'll need to create your seed strain in the first place (which can take a considerable amount of time). Second, you must ensure that you can generate enough seeds to meet the needs of your seed bank's clients.
You should also consider offering your customers feminized and auto-flowering strains. These are frequently popular choices, and if you don't provide them, you may lose sales, whether you sell your own or other breeder strains.
Design a Website
Your website is likely to be the first thing new customers notice about you, so get it right. E-commerce stores benefit greatly from website builders such as WordPress, Magento, and Shopify, so you may want to consider building a website with one of these or hiring a developer.
eCommerce
Before you make your first sale, you must consider how you will accept customer payments. Seed banks often accept Visa and Mastercard debit and credit cards, cryptocurrency, and bank transfers as standard payment methods. Do your homework and select payment options that will provide your future clients with numerous opportunities to make payments! Don't forget how your charges will appear on your clients' bank accounts!
Final Thoughts
These are just a few things to consider while starting your seed bank. Of course, there are other aspects to consider, especially in the early phases. However, take care not to minimize the importance of your business's embryonic stages; if you want to participate in the developing, competitive, and highly international cannabis and marijuana seed sector, make sure you put in the time and effort to make your seed bank the best it can be.