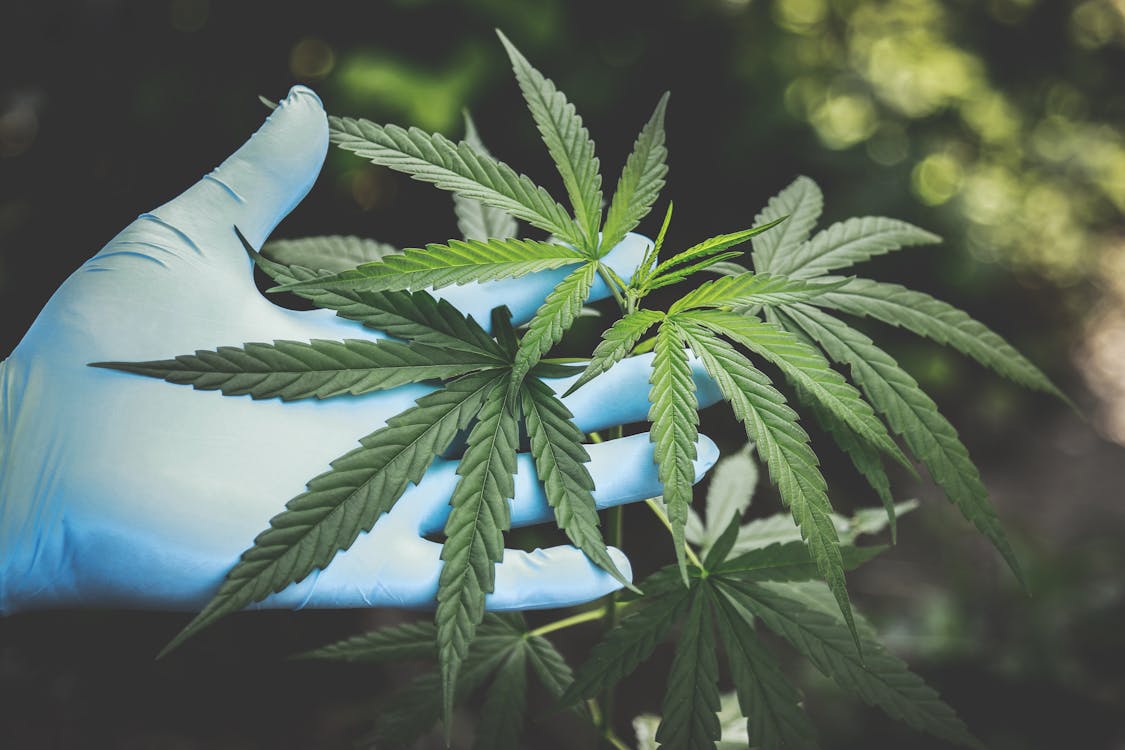 According to a report by Market Research Future (MRFR), the CBD market will be valued at $59.3 billion by 2030. Thus, there's no doubt that the CBD market is growing at an incredible rate, and it's not hard to see why. People want to feel better, and they know CBD can help them do just that.
CBD is a naturally occurring compound found in cannabis plants, and it's best known for its ability to ease pain, anxiety, and inflammation. However, there are many other uses for this versatile compound too.
For example, many people use CBD oil as a way to naturally treat their sleep disorders and mental disorders like depression or anxiety. A paper published in Nature suggests that CBD treatment for anxiety leads to clinical and cognitive improvement. It's also helped people with epilepsy and other seizure disorders, as well as some forms of cancer.
In addition to being an effective treatment for these conditions and more, CBD oil is also safe for consumption by humans. When used properly (and responsibly), CBD oil has no side effects when taken orally or applied topically, making it an excellent choice for anyone looking to improve their health from the inside out.
Why Is CBD Marketing So Difficult?
CBD marketing is a difficult industry to enter because it's been so successful. It's difficult when you have an industry that has become saturated with competitors. But the rise in popularity of CBD products has made it much harder for companies to get their foot in the door.
The reasons for this are simple. There are already so many companies selling CBD products, and most of them are doing poorly. They might be selling low-quality products at high prices, or they might be selling high-quality products at low prices.
Either way, there's no room for new companies to come in and do things differently from how everyone else is doing it. That means that when you're trying to start your own CBD business, you don't really have much room to experiment with new marketing strategies or try out new types of content creation.
Is It Illegal to Market CBD Products?
In short, no. It is completely legal to market CBD products. There's nothing illegal about it.
CBD is a compound found in cannabis plants, and it has been used in medical research for decades. Most people are familiar with it as an extract of the hemp plant, but CBD can also be extracted from marijuana, which contains higher levels of THC (the psychoactive component).
The legality of these two forms of cannabis has changed over time. However, both forms are currently legal for medical purposes in many states across the United States, including California, Massachusetts, and Florida.
In addition to being legal for medical purposes in some states, it is also legal for recreational use in some states like Colorado and Oregon, and others may soon follow suit. In those states where recreational use is allowed, CBD products are often sold at retail locations such as dispensaries or smoke shops alongside other types of cannabis products, such as flowers or edibles.
How You Can Market CBD Products Effectively
CBD is still a relatively new product, and many people are unfamiliar with it. This means to ensure efficient CBD marketing, you first need to educate your audience about what CBD is and how it can help them. You should also provide information about the different benefits of using CBD products as well as why they should choose your brand over others.
You can do this by creating content like blog posts or videos that explain the benefits of using CBD and link them back to your website, where they can purchase these products online. Once they have purchased from you, they will feel more connected with your company and may return again in the future when they need another product like this one!
How You Can Market CBD Products on Social Media
If you want to market your CBD products on social media, there are a few key things you need to know.
First, you have to know your audience. Are you targeting an older demographic? Younger? Are you going after men or women? Once you know who you're marketing to, it will be easier for you to craft an effective campaign that speaks directly to their needs and interests.
Then, ask yourself what kind of content will be most effective for your followers. There are lots of different ways to go about this. You could post pictures of yourself using your product, share quotes from satisfied customers, offer tips and tricks on how people can use their product, etc.
A report by Brightfield Group suggests that CBD sales in the US reached $5.3 billion in 2021. It's a 15 percent increase from that of 2020. With time, this number will only grow bigger, and as CBD marketing gains more mainstream attention, one can only expect these numbers to go much higher.