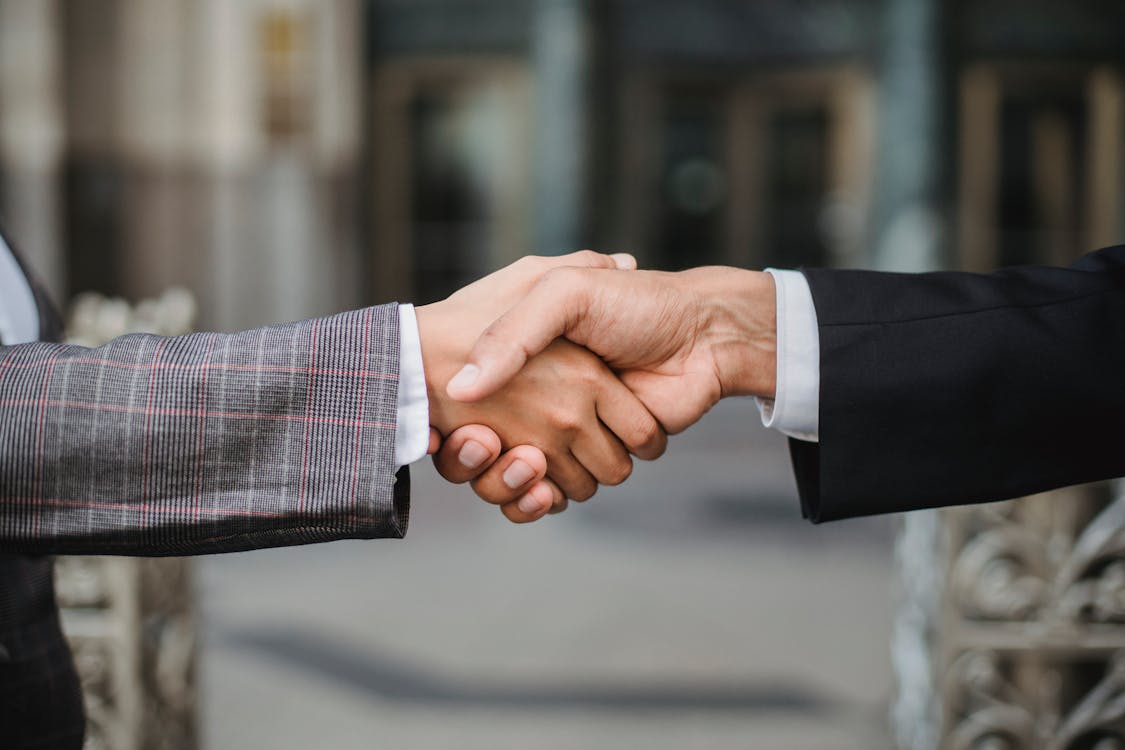 According to the U.S. Federal Reserve Board, around 200,000 U.S. businesses and establishments closed down during the first year of the COVID-19 pandemic. Many businesses ended up losing their clients and were unable to continue operations.
However, once the pandemic ended, they should've been able to (or at least have tried to retain those clients. Sadly, that didn't happen in most cases, and a lot of the businesses stopped operations forever.
If you're a business owner, it's important to understand how to retain clients. In fact, if you want your company to thrive in the long run, you need repeat customers.
This can be tricky because many things can go wrong after the initial work is done. However, there are some steps that you can take to avoid these issues altogether and retain your valuable clients.
In a 2022 report published by Statista, it was found that in 2018, industries like media, professional services, and IT had some of the highest client retention rates. These rates reflect how good these industries are when it comes to keeping the trust of their clientele. The question is, how do they do it?
Here are a few tips that will help you keep your existing clients happy and coming back to you:
#1 Maintain a Strict Follow-Up Routine
The first thing to do is to develop a routine. You should be following up with clients regularly, but you also want to make sure that they are getting the most out of your follow-up. This means that you'll need a process in place so that each client receives personalized attention.
Ensuring an account planning strategy is of the utmost importance here, especially during the decision-making process when your goal is to maximize revenue through client retention. The account planning process for key accounts requires more attention. That being said, strategic account management is vital for all of your clients to ensure the overall good of your business.
#2 Give Your Clients Incentives to Stay with You
One of the best ways to keep your clients happy and loyal is by giving them incentives to stay with you. We all love getting a discount or freebie. But special offers can also be as simple as offering something extra that's not part of your regular services.
For example, if a client has been coming to you for years, maybe it's time to upgrade them from a single service session per week to an unlimited package deal at no extra cost. This way, everyone wins. You get more revenue while keeping them happy and satisfied with their service experience.
#3 Don't Expect Loyalty from Your Customers Every Time
Businesses need to be aware that clients do not always stay loyal. If you want to retain your clients, you have to work harder at it than before. You should be more creative with your marketing strategies and more flexible with the services you offer. This will help you keep old customers and gain new ones in the future.
Don't expect loyalty for nothing in return. If you want their loyalty, you have to give them reasons to be loyal.
#4 Don't Forget to Update Them
It's important to communicate with your old clients, but it can be difficult if you don't have the time or the budget for regular communication. However, there are a few things you can do that will help ensure they know you are there and still interested in them.
Send updates on your business or industry. If you have been successful with a new service or technique, let them know. Be sure to let them know what makes it better than what they were used to getting from you before (if applicable). You might also want to send along any case studies of success stories related to this new update.
You should also send updates regarding any changes or additions to your team. Letting clients know about changes within their community is super important because it shows that their community is growing and thriving. It also lets clients know that if something happens unexpectedly, someone else will be able to pick up where they left off without any problems arising.
#5 Try to be More Creative With Self-Branding
If you're struggling to retain clients, your self-branding efforts might be to blame. You need to be more creative with how you present yourself and what services you offer.
One way of doing this is by using tools like social media, blogs, and podcasts. These platforms can help you gain exposure in a way that is more personal than traditional advertising methods like print ads or billboards.
Make sure that the brand image of your business is consistent across all these platforms so that potential clients can get a clear idea of what they're getting into once they hire you. This consistency will also help keep existing clients interested in working with you again if the need arises in future projects.
As per reports by the U.S. Bureau of Labor Statistics, around 6.2 million people were unable to work because COVID had forced their employers to lose business. Without any clients to work with, it's impossible to continue running an establishment, no matter how stable it might be financially.
Thus, when you're losing clients, you're not just losing money, but also losing your employees since you can't pay them as before. With proper self-branding, it's possible to retain your clientele, even after a global crisis.
Self-branding is a process that requires patience and dedication. However, it can be rewarding as well. By building your own brand, you'll develop a sense of personal identity that helps you stand out from the crowd in today's competitive market. In doing so, it will also allow you to keep hold of your existing clientele while attracting new ones.