Art, science, and aesthetics. When these elements unite, the result is a luxury watch that does more than just telling time. There is a lot of research and passion that goes into luxury watchmaking, and in terms of style and luxury elegance, there's hardly a watch that is as iconic as the Bvlgari Serpenti.
When you think of   the picture of the snake-like watch, with its coiling bracelet and bejeweled case, probably comes to mind. It is one of the watches that brought the brand to further success, adorning the likes of Elizabeth Taylor, among many other celebrities. The classic actress wore a specially-designed Serpenti watch on the set of the 1963's Cleopatra, which further added to its appeal.
Fast forward to today, the same Bvlgari Watch Women wear continues to be one of the most sought-after pieces, and constantly appears on and off the red carpet.
Bvlgari: History & the Beginnings of the Serpenti
As one of the oldest Italian jewelry houses, Bvlgari saw its beginnings in 1884 in Italy. It was founded by Greek immigrant Sotirios Voulgaris, who started the business by designing women's jewelry for the elite with the help of his sons, Constantino and Giorgio.
Both the brothers showed profound interest in precious stones and jewels, and this paved the way for the brand to incorporate these rare minerals with their jewelry. By the 20th century, bold jewelry designs and striking color combinations became the brand's signature.
The Bvlgari Serpenti was only introduced in the 1940s with the release of the first Serpenti watch. It was inspired by the Art Deco movement and features a gold coil bracelet that was studded with gems. For a touch of exclusivity, Bvlgari added the Italian names of the snakes on the watches' tails.
The coil bracelet is one of the characterizing elements of a Serpenti watch. Called the Tubogas, it is an industrial-inspired design made with gold or steel bands wrapped tightly around a steel core. Today, you would find the Serpenti in other bracelet designs, including that of Serpenti Spiga and Serpenti Seduttori. The collection may have undergone an evolution, but what remains is the demand for this trendsetting timepiece—a union of classic Roman aesthetic and modern trends. Continue reading as we list our favorite Bvlgari Serpenti watches that we recommend you to buy.
5 Bvlgari Serpenti Watches to Check Out
Bvlgari Serpenti Tubogas 35mm Ref. 103150
Before there were Serpenti watches, snake bracelets were already in fashion in the 1940s, and these watches were the brand's successful attempt to jump in on the trend. Today, the Serpenti watch remains one of Bvlgari's best sellers. If you're looking to start your Serpenti collection, consider starting with a versatile piece that can match almost any style of clothing. In this case, you'll never go wrong with a stainless steel Serpenti.
This reference features a 35mm stainless steel case and a silver dial. What it lacks in jewels and precious materials, it makes up for with a reasonable tag price and minimalist aesthetic.
Serpenti Seduttori 18K Rose Gold Silver Dial Diamon Ref. 103146
Rose gold, with its soft hues of pink and yellow, renders a stylish and elegant appeal that compliments warm skin tones. This 18K rose gold Serpenti Seduttori merges classic elegance with a sleek, contemporary design, featuring a silver dial and rose gold hands.
Unlike the usual wrap-around bracelet of Serpentis, the Seduttori features either a standard single scaled bracelet or leather strap. This one is presented in a rose gold band.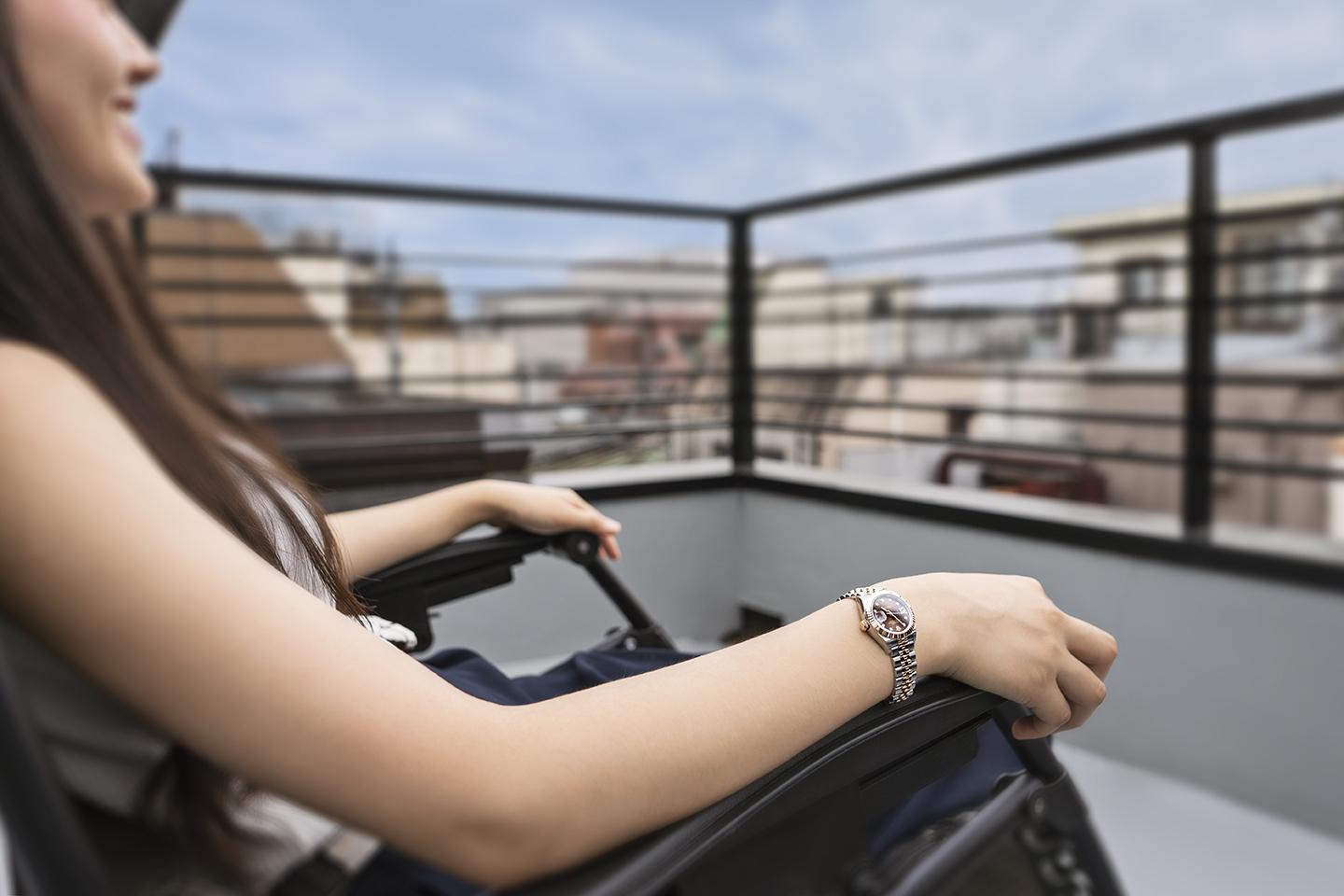 Serpenti Spiga Quartz Black Dial Ref. 102532
An all-black watch is remarkable but accentuates it with any gold and the result is a timepiece that looks elegant and luxurious. This black and rose gold version of the Serpenti Spiga demands attention with its black ceramic case, black dial, and polished rose gold index and hour markers.
As a finishing touch, the case also has a rose gold accent framed with diamonds. The watch also features water resistance of up to 30m.
Serpenti Seduttori Rose Gold Diamond 33mm Quartz Ref. 103141
Another rose gold entry is this Serpenti Seduttori watch. But, instead of black, it features a white dial set on a 33mm stainless steel case and bracelet. The rose gold color further highlights the versatility of the steel watch, resulting in a stylish everyday piece that's free from unnecessary frills.
Boasting 30m of water resistance, you can also wear this Seduttori while swimming. It's something that you can never go wrong with.
Serpenti 33mm Ladies Watch Ref. 103141
When in doubt, wear a stainless steel watch. It's a versatile option that goes pretty well with almost any outfit. The material is remarkably durable too, giving you a dress watch for life. With its stainless steel link bracelet, this Serpenti reference looks great for both formal and casual events.
It sports a silver dial in a 33m stainless steel case and boasts a water resistance of up to 50m. If you're looking for a versatile and durable watch, this is one that you should consider.
A Bvlgari Watch for You
There are plenty of other Serpenti watches for you to explore. But, this list covers enough details of what you can expect from the collection. Nevertheless, you can always browse for more options on the brand's website or its authorized third-party resellers like The Watch Company.
Which of these Serpenti watches appeal to you most? Let us know by leaving a comment below.